Innovating Waste Recovery
In conjunction with FOCUS Enviro, KTS Recycling have demonstrated the features of Australia's first Untha XR Shredder.
With members of the waste industry present, KTS Recycling's Process Manager Craig Davis facilitated the demonstration across different materials.
"It was such a great opportunity for us at KTS Recycling to showcase to members of the waste industry how we are striving to innovate waste recovery and recycling", Craig said.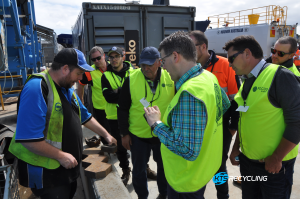 Up Close & Personal
Those in attendance were able to see the Untha XR up close and personal, with the ability to see inside the machine so they could see exactly how it works and operates. The ability for people to look inside and around the Untha gave a unique look at how it operates before seeing what the machine could do.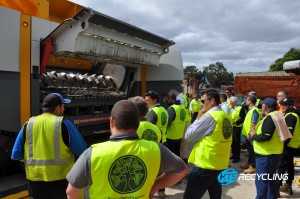 Practical Demonstration
After this, everyone was treated to a practical demonstration of the Untha shredding different types of wastes.
The Untha was shown shredding plastic waste to reduce size and shredding tyres to separate metals for the rubber for recovery. KTS Recycling also showed how they achieve particle size innovation to achieve Process Engineered Fuel (PEF) with the Untha.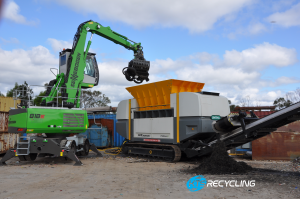 "KTS Recycling would like to thanks FOCUS Enviro for allowing all this to be possible. We are very proud of the innovative nature of the work at KTS and we strive to continue this approach in future endeavors" said KTS Recycling's Communications Manager Matt Jeffs.
For more information on the Untha, FOCUS Enviro and PEF production, follow the links below:
Return To News