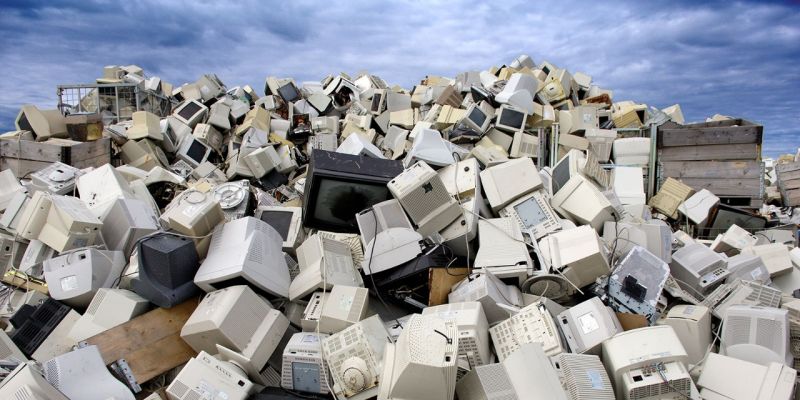 Effective 1 July 2019, the Victorian Government is banning e-waste from landfill
This is the result of a lengthy research and consultation process which recognized the hazards that arise from putting e-waste in landfill, and the opportunities that arise from recovering the valuable materials that electronic goods are manufactured with.
In order to conform to the new Victorian Environment Protection Agency (EPA) regulations prohibiting the disposal of e-waste to landfill from 1 July 2019, please ensure that any e-waste items are kept separate to other waste.  All e-waste items must be declared and placed in the correct drop off location and not tipped with other general hard waste.
What is E-Waste?
E-waste is an item that has an electrical cord or uses batteries.  It ranges from phones, vacuum cleaners and refrigerators to fluorescent light tubes.  More information on e-waste can be found on the following link: https://www.sustainability.vic.gov.au/Campaigns/eWaste/What-is-ewaste
KTS Recycling does accept a significant portion of e-waste however not all items are accepted at our sites. Some items are also accepted free of charge. Information can be found on the following link: https://www.knoxtransferstation.com.au/about-us/gate-prices/
Other useful links:
https://www.epa.vic.gov.au/Ewaste
https://www.racv.com.au/royalauto/living/victorian-sustainability/recycle-e-waste