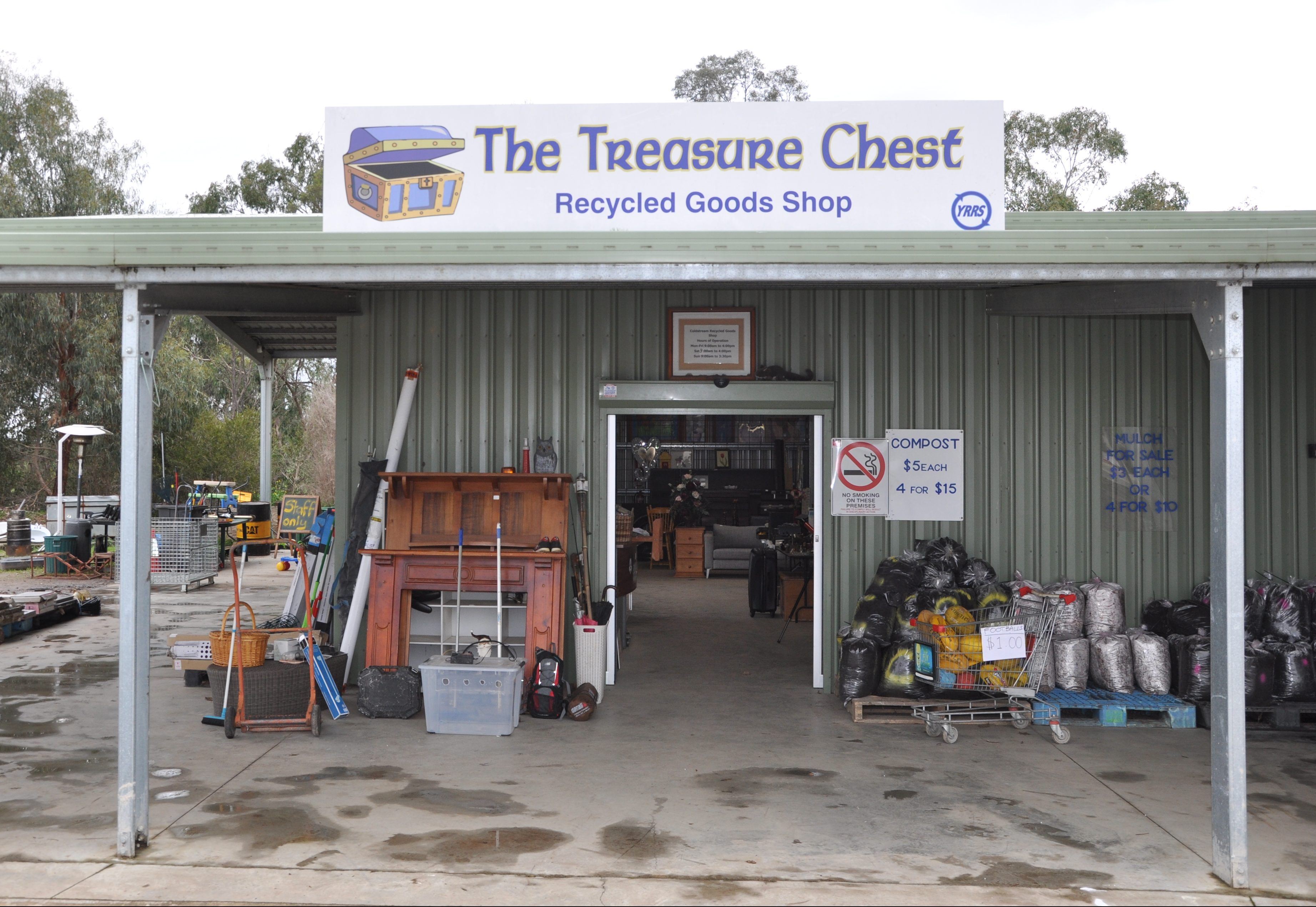 One Man's Trash…
At KTS Recycling, we are committed to reducing the amount of waste into landfills, so we have created the 'Treasure Chest' a place where unwanted items in good condition can be resold back to the public to reduce landfill waste.
We have treasure chests across all four of our transfer stations (Coldstream, Frankston, Knox & Wesburn) with many assorted items that can be purchased. We also partner with Variety Victoria where part of our taking are donated back to this amazing charity
What To Expect
In our treasure chests you will find all manner of things, from couches and furnishings, glassware and crockery, and even dvd's, games and books (we've even had a fully functional piano delivered to our store). No matter what you are searching for, you will definitely find a bargain at one of our treasure chests.
Treasure Chest Opening Times
Coldstream Treasure Chest
9:00am to 4:00pm Mon – Sat,
9:00am to 3:30pm Sun
Frankston Treasure Chest
8:30am to 3:30pm 7 days per week
Knox Treasure Chest
9:00am to 4:00pm 7 days per week
Wesburn Treasure Chest
8:30am to 4:00pm Mon & Fri,
9:00am to 4:00pm Sat
9:00am to 3:30pm Sun