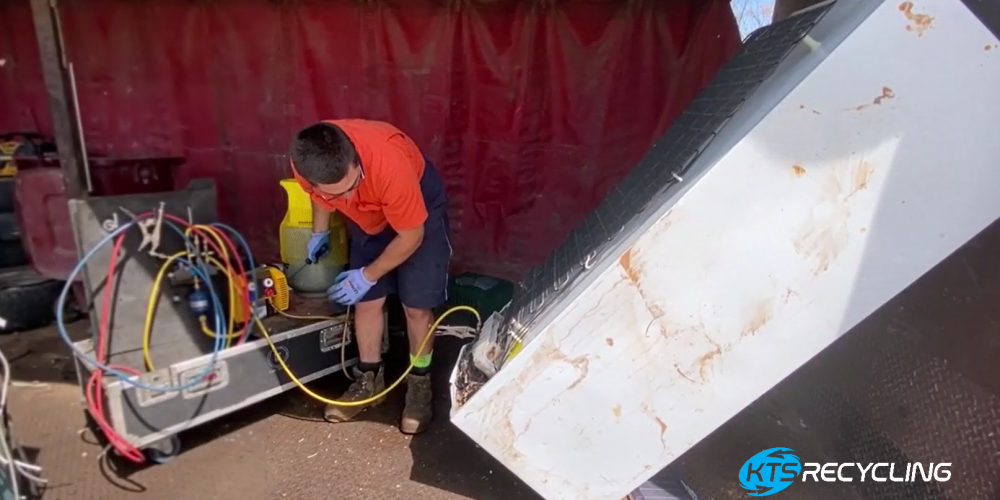 KTS Recycling have been degassing fridges since our inception in 2007. Our commitment to recovering gas and recycling metals found in fridges/freezers/air conditions in another way we have committed to reducing the environmental impact of waste and reducing the amount of waste going into landfill
ARC Certified
KTS Recycling is fully certified by the Australian Refrigeration Council to degas fridges/freezers/air conditioners on all our sites. Our team members will do a check of the item to make sure it is is a stable condition (not leaking etc.), then remove any of the gases in the item and finally any metals in the item will be recovered and recycled.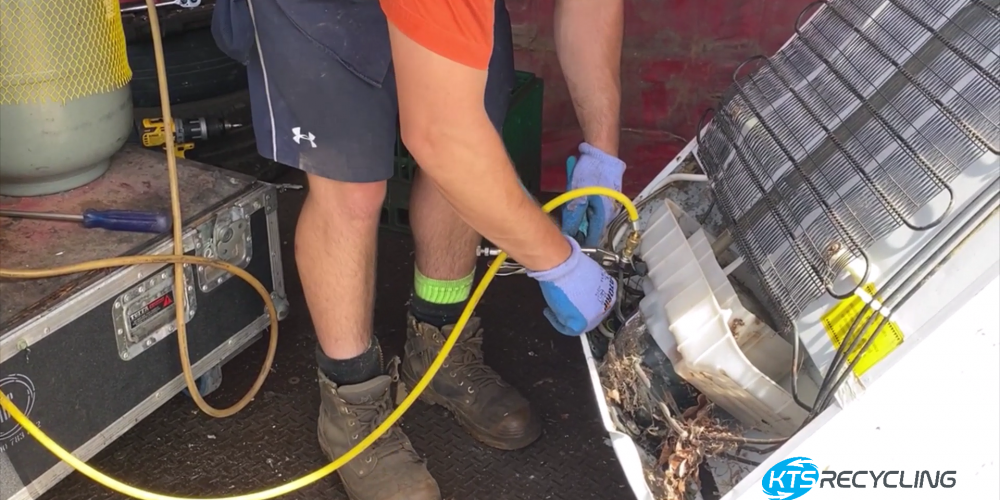 Commitment To Sustainability
In conjunction with our sister company, WM Waste Management Services, all fridges/freezers/air conditioners collected from majority of WM Wastes' hard waste collections are transported to one of our sites for gas recovery and metal recycling. KTS Recycling is committed to innovating ways to reduce waste to landfill and recovering and recycling waste and will continue to do so in the future.